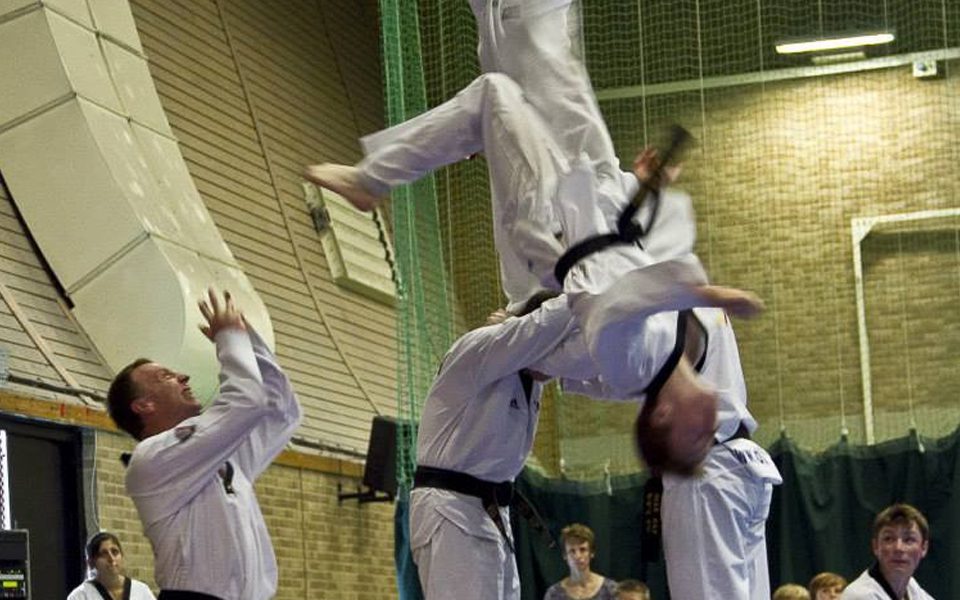 On Saturday 25th June we will have a one-off special class from 12:15 – 1:30pm in Littledown Main Hall. (This session will replace the Poomsae and Kyorugi development pathway classes for this week only.)
In this class we will be exploring how the movements that we practise in Taekwondo can be expanded by drawing from other disciplines, such as Gymnastics, Parkour and Tricking. You will already have seen how a turning kick can be extended into a spin kick, tornado kick and a 720 kick, or a front kick to a jumping front kick and a triple front kick. We will cover techniques that can be used in freestyle taekwondo, as well as increasing your agility and spatial awareness.
The session will be led by Jim (Pictured) who was one of our demo teams long standing members who has just returned from University. He was also a Gymnast, and Parkour coach at University.
The session is suitable for all age 8+. There is no additional charge provided you are on the monthly unlimted payment plan.